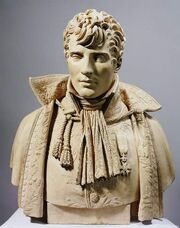 Velasco Fernández 
is the current Consul of the
Creciente
republic. Velasco has yet to prove himself to to be as great a leader than
King Diego II
and
King Fernando II
. Velasco grew up in an Iberian nomadic tribe and was sent on an assassination job, but never went through with it. He was yet a mere boy, and he was adopted by a fairly rich family.
Ad blocker interference detected!
Wikia is a free-to-use site that makes money from advertising. We have a modified experience for viewers using ad blockers

Wikia is not accessible if you've made further modifications. Remove the custom ad blocker rule(s) and the page will load as expected.